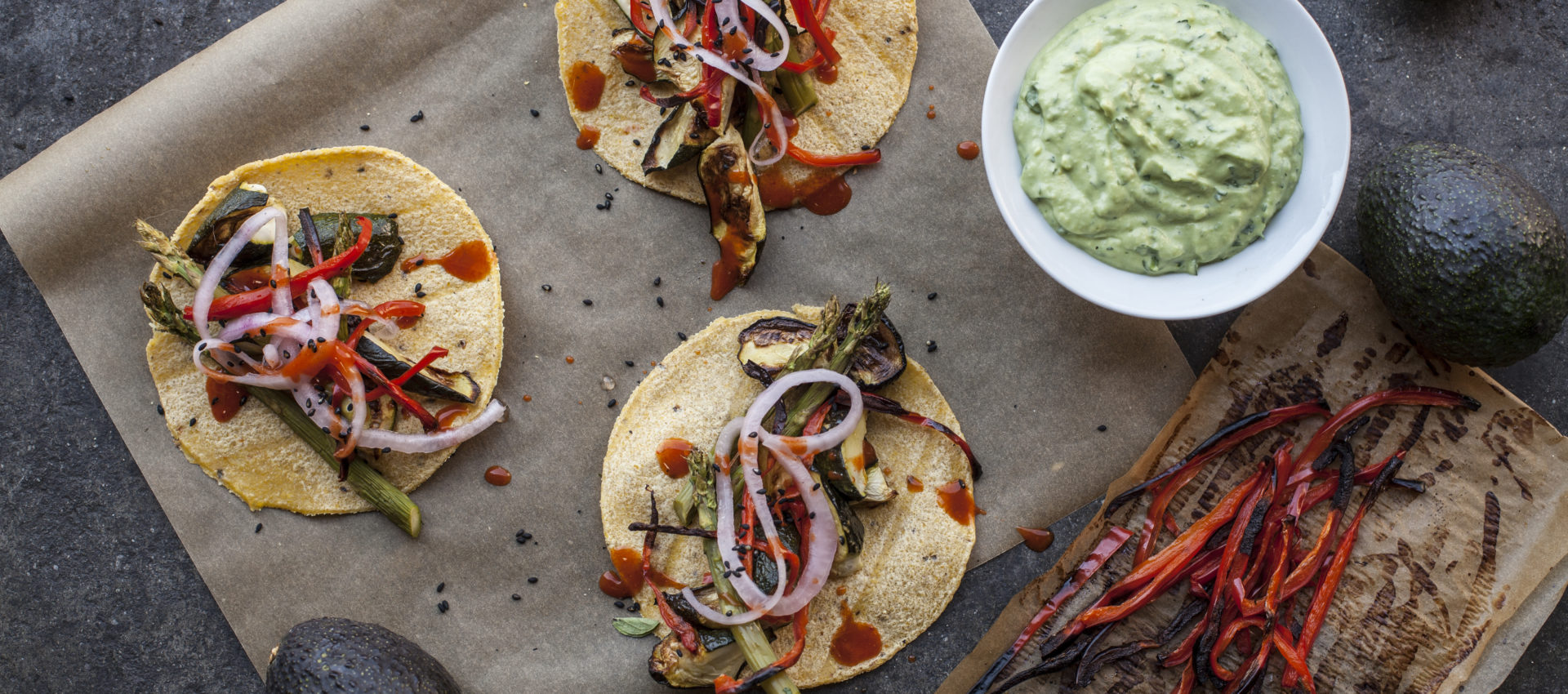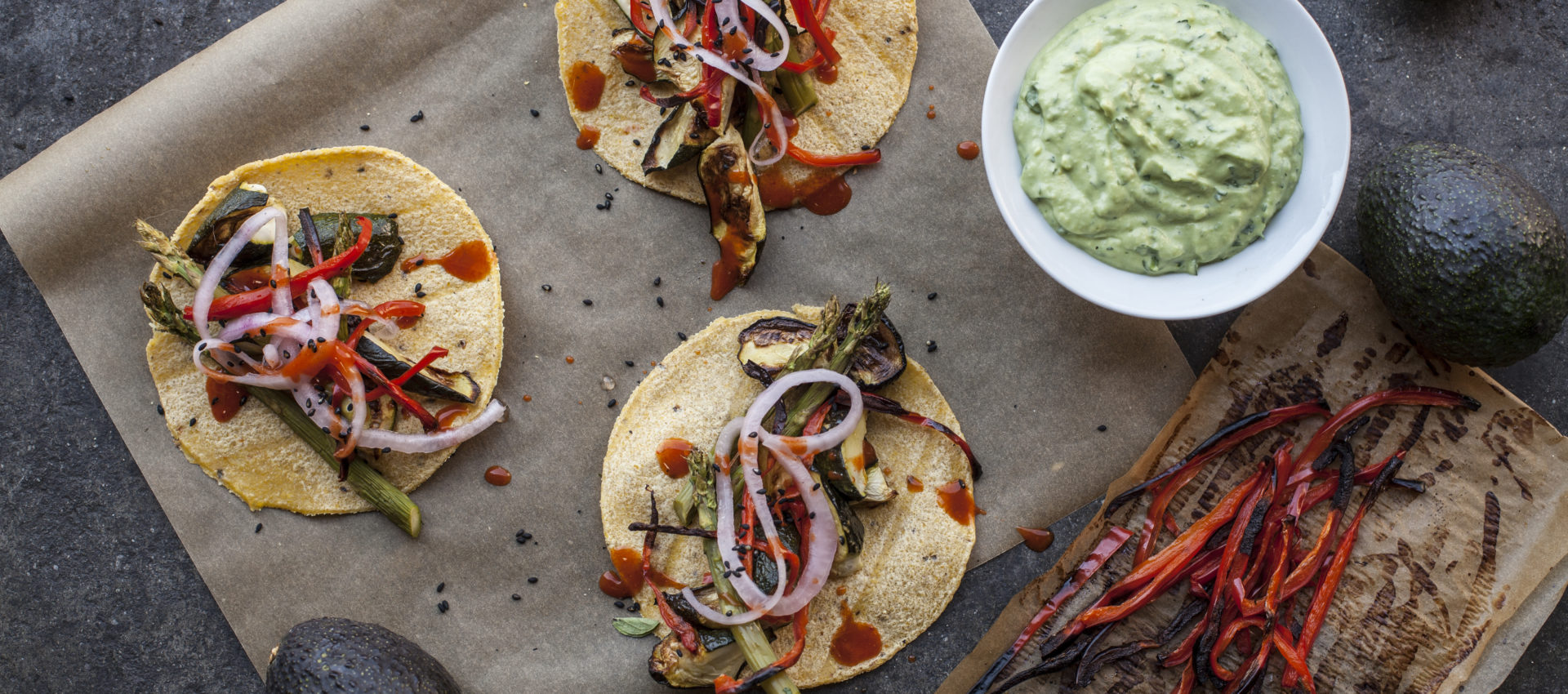 Summer Veggie Tacos
Entrees, Featured, Grilling American, Latin American, Vegan, Vegetarian
June 24, 2018
These vegetarian tacos are beyond delicious! We love taking simple ingredients and making a great dinner! Simply roast veggies you may have on hand and top with pickled onions and finish with hot sauce and some avocado crema. 
Prep: 15 mins
Cook: 20 mins
Directions
1Slice up your asparagus, zucchini and bell peppers into bite size pieces. Drizzle them with olive oil and sprinkle them with a little salt and pepper. Then either grill or roast until tender.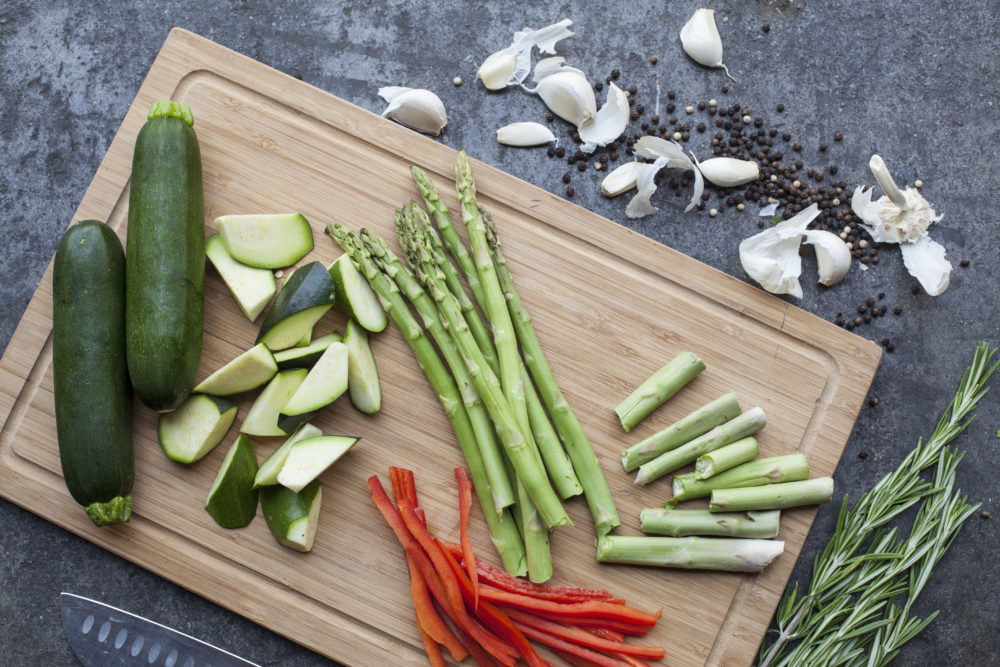 2Top your tortillas with veggies.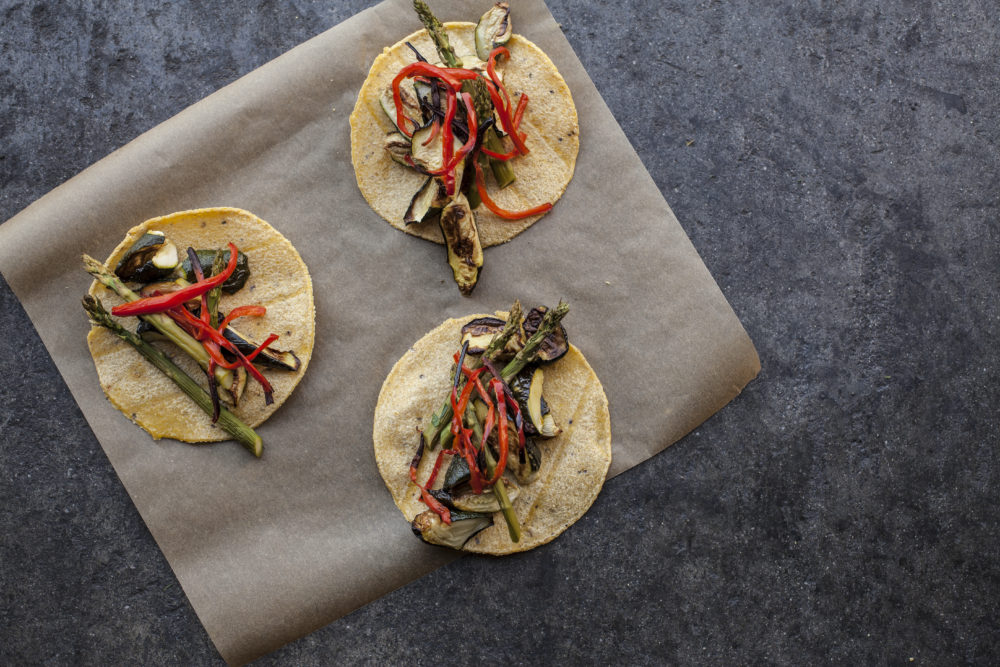 Avocado Crema
1Throw the avocado into a food processor or smash really well with a fork. Add in the yogurt and olive oil. Season with salt and pepper to taste. Chop cilantro finely and add in at the end. Spoon onto your tacos and enjoy!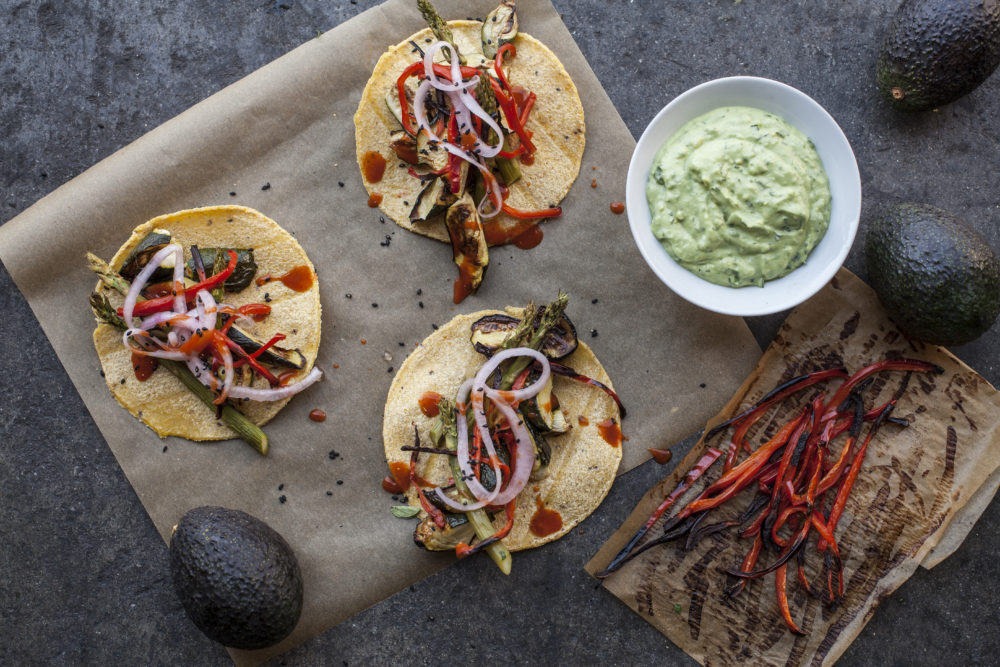 Ingredients
Veggie Tacos
Corn tortillas
Asparagus
Zucchinni
Bell Peppers
Red Onion
Olive Oil
Salt and pepper
Avocado Crema
One avocado, pitted and peeled
1 cup greek yogurt 1/4 cup cilantro leaves
1 Tablespoon high quality olive oil
Salt and pepper