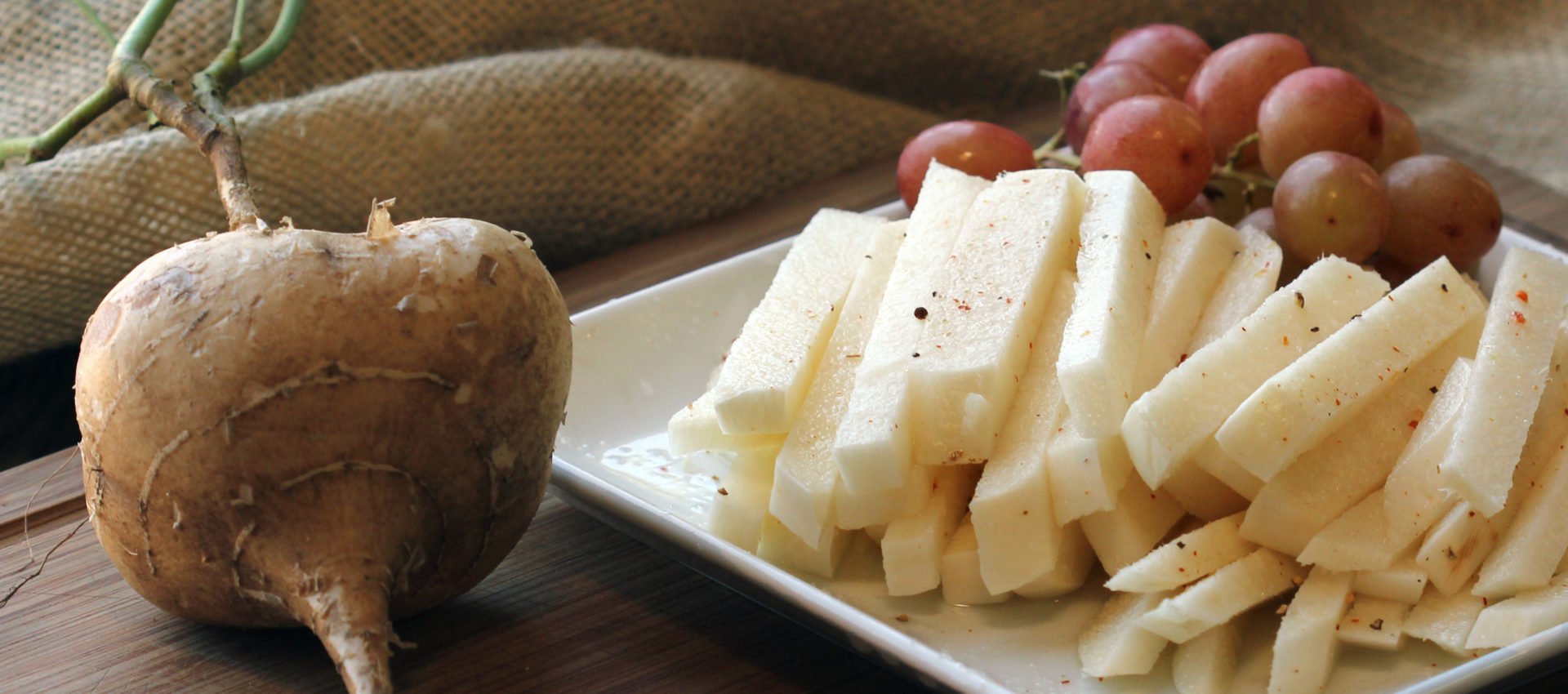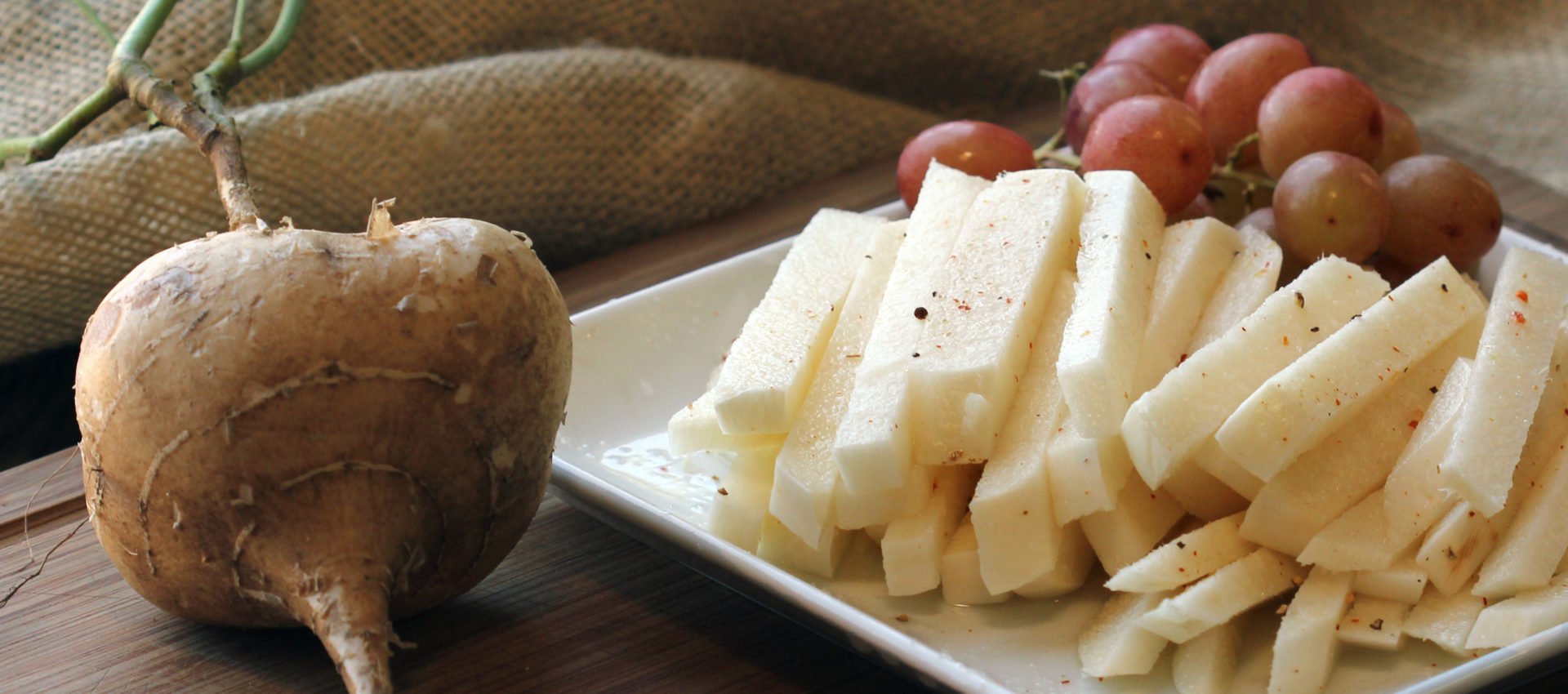 Spicy Raw Jicama Sticks
September 9, 2017
Hooray for Jicama! Fresh and light, jicama sticks are an especially good snack food if you're trying to cut calories and still stay satisfied. We used our favorite seasoning, Omnivore Salt, from Slow Food Master Chef Angelo Garro! Try it out.
Directions
1Peel the outer skin off of the jicama as you would with a potato.
2Once peeled, rinse off any remaining bits and slice jicama into long sticks.
3Place jicama sticks in a bowl and place grapes in a clean cloth and squeeze juice over the sticks.
4Season to taste with omnivore salt. Enjoy!
Ingredients
1 1 large jicama
Omnivore salt (or your favorite salted seasoning!)
1/2 cup red grapes