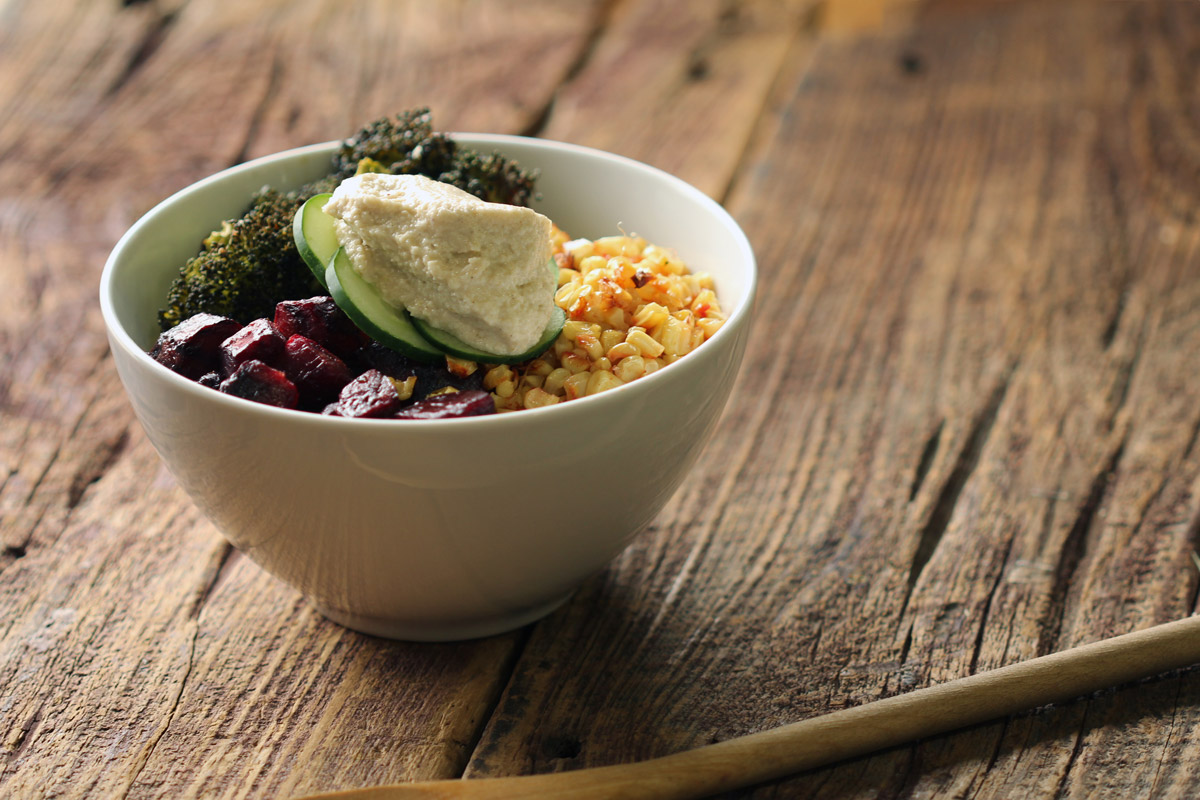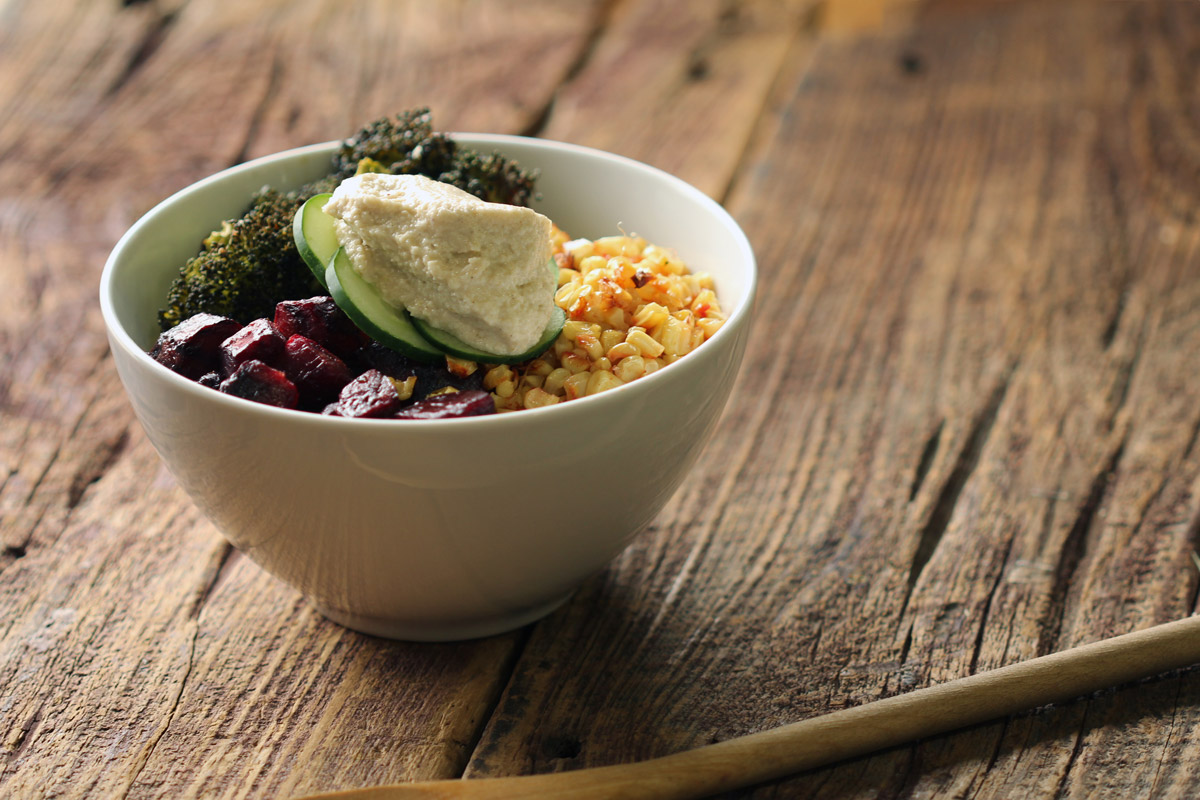 Roasted Vegan Veggie Bowl
Entrees, Grilling American, Vegan
May 13, 2018
Harness the harvest! Soak up mother nature's energy with a simple vegan bowl made with organic Ancient Grains quinoa and roasted summer veggies. For this bowl we've made a tahini/curry dressing that brings out the earthy and savory flavors of the broccoli, corn and beets. Simple but satisfying... this is a great meal for your family's meatless monday (or any day of the week). Don't be afraid to try different veggies! Swap in other summer favorites like satina potatoes, carrots, and summer squash.
Directions
1Toss beets, corn, and broccoli in sesame oil till well coated. (Do this with each separately too keep the beets from coloring the other vegetables.) Spread them out in a single layer on a baking sheet and roast at 350º until corn and broccoli is browned and the beets are soft.
2In a bowl, mix quinoa with curry and tahini. Season with salt to taste. Put roasted vegetables on top, and garnish with cucumber slices and a dollop of hummus. Enjoy!
Ingredients
Vegetables
1/2 cup broccoli florets
1/2 cup corn
1/2 cup beets
Sliced cucumber for garnish (optional)
Grains
1 cup cooked of quinoa (brown rice is fine)
Dressing
1 tablespoon Tahini
2 tablespoons Red wine vinegar
1 tablespoon curry paste
1 tablespoon of hummus (optional)