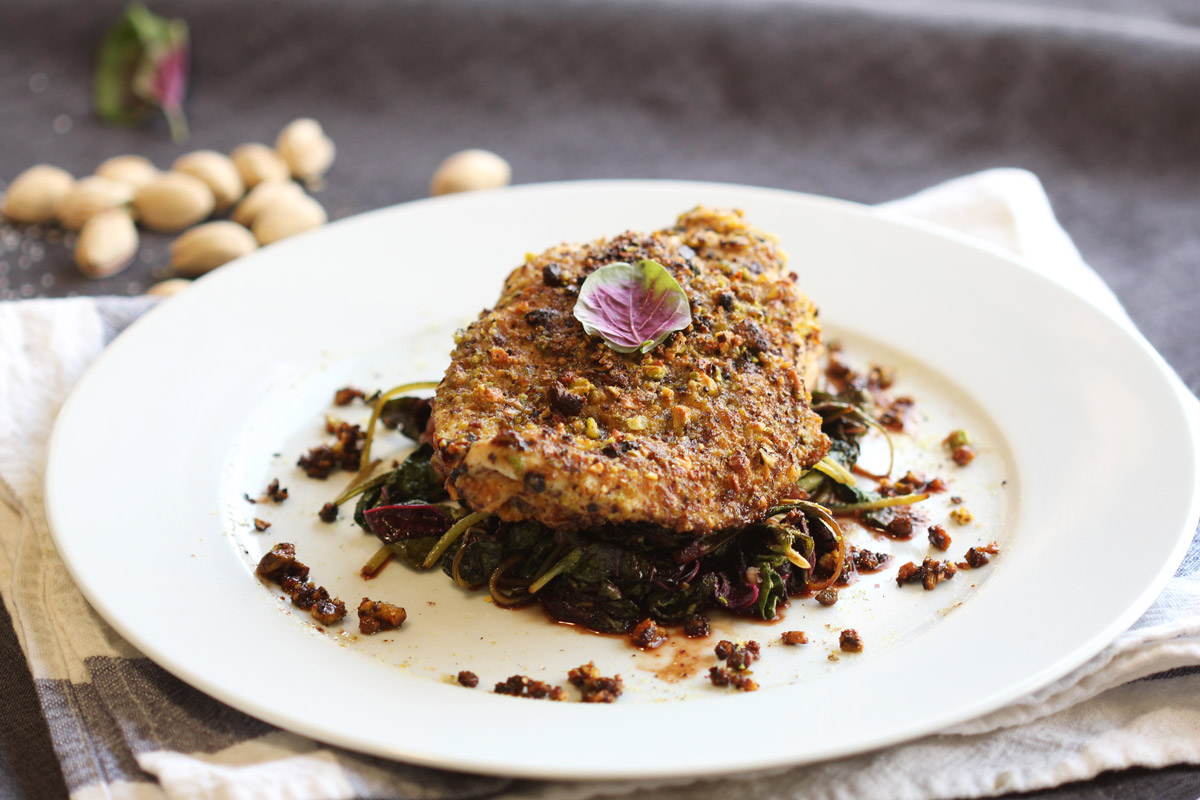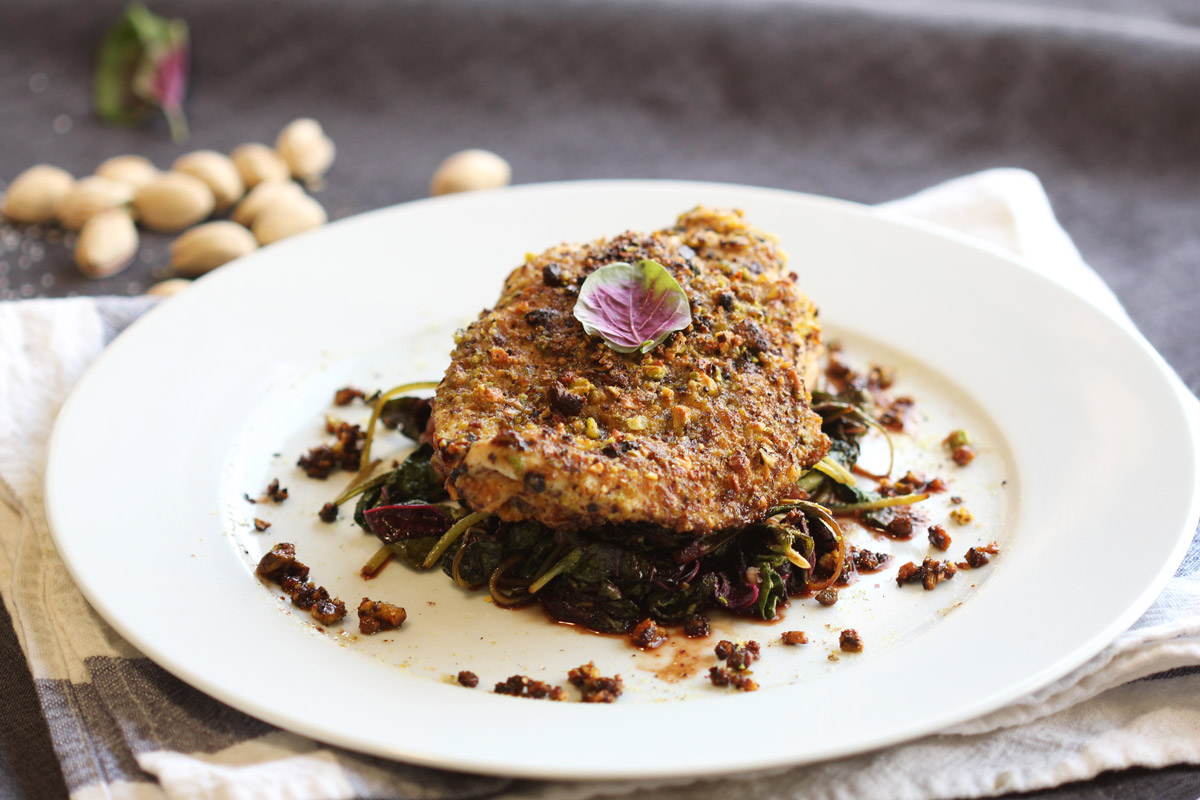 Pistachio Crusted Chicken Breast with Amaranth
Entrees American, Keto, Locavore, Paleo
May 24, 2018
Once you discover how ridiculously amazing this chicken dish tastes, you won't believe how simple it is to prepare. It may look oh-so-fancy-pants-gourmet, but it actually just takes 10 minutes to prep and voilà! We've given our breast a nice place to rest, on a bed of braised amaranth greens! Want to make this for family or friends? We've got the recipe below!
Prep: 10 mins
Cook: 15 mins
Directions
1Place pistachios, salt, and pepper in a food processor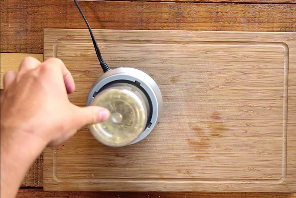 2and chop until fine.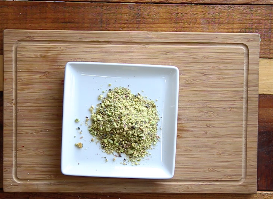 3Coat chicken in pistachio mix and fry over medium heat in olive oil until chicken is cooked through.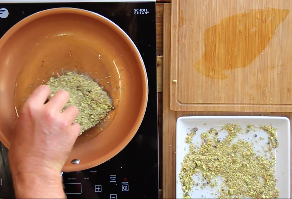 4While chicken is cooking, remove stems from amaranth.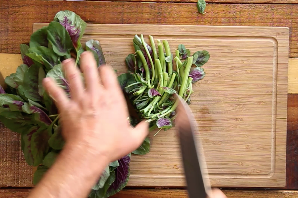 5Thinly slice onions.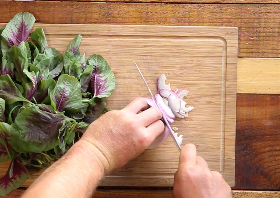 6Place a small amount of olive oil in pan. Fry onions for 1 minute.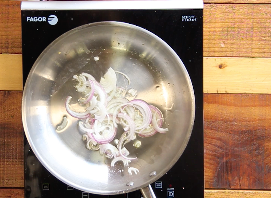 7Add amaranth and salt to taste.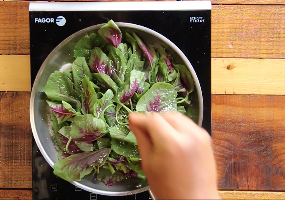 8Cook until wilted and add balsamic. Continue to cook until balsamic has reduced.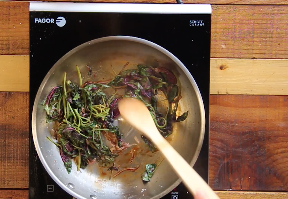 9When chicken is fully cooked and golden brown on both sides, begin to plate.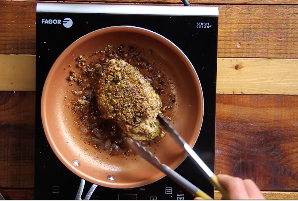 10Make a bed of Amaranth and place chicken breast on top. Garnish with pistachio dust. Enjoy!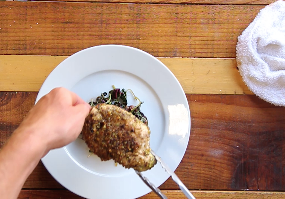 Ingredients
Pistachio Crusted Chicken
1 Chicken breast
1/4 cup shelled pistachos
1 tsp salt
1 tsp black peppercorns
Olive oil
Sauteed Amaranth
1 amaranth, de-stemmed
1/4 cup thinly sliced candy onion
Salt to taste
1 tbsp balsamic
Olive oil