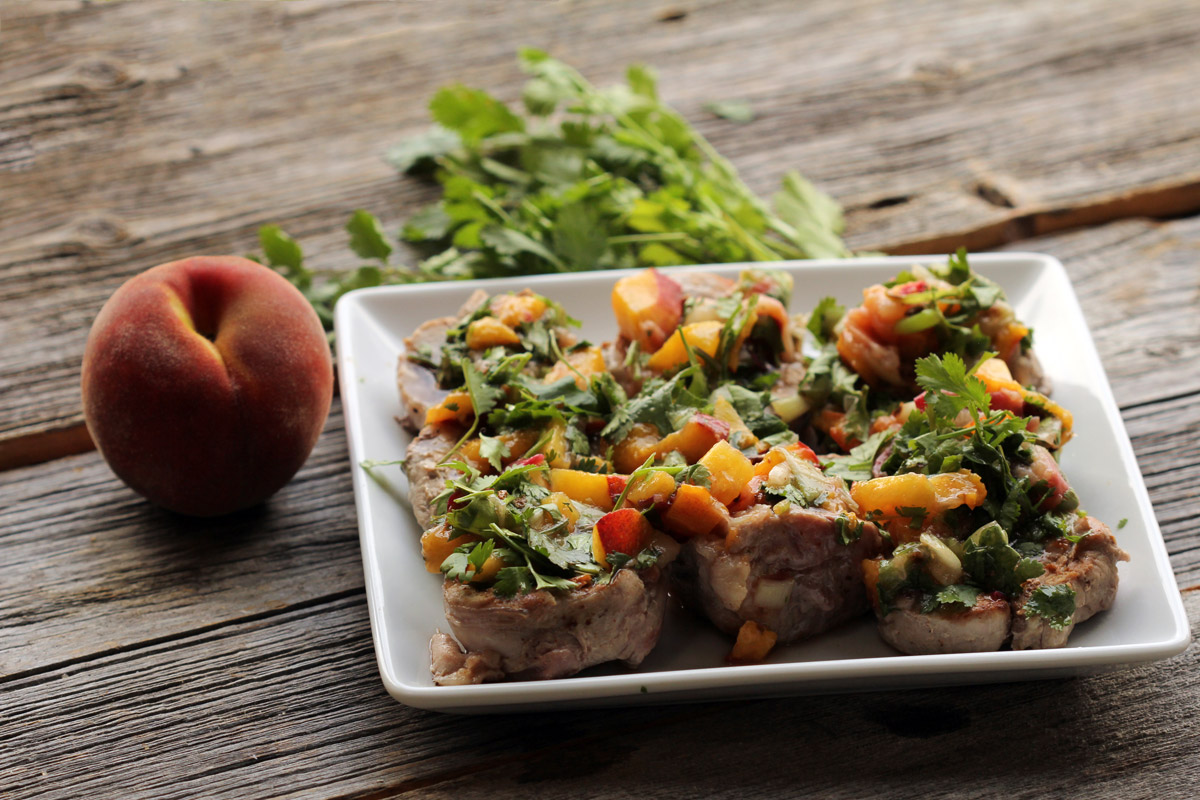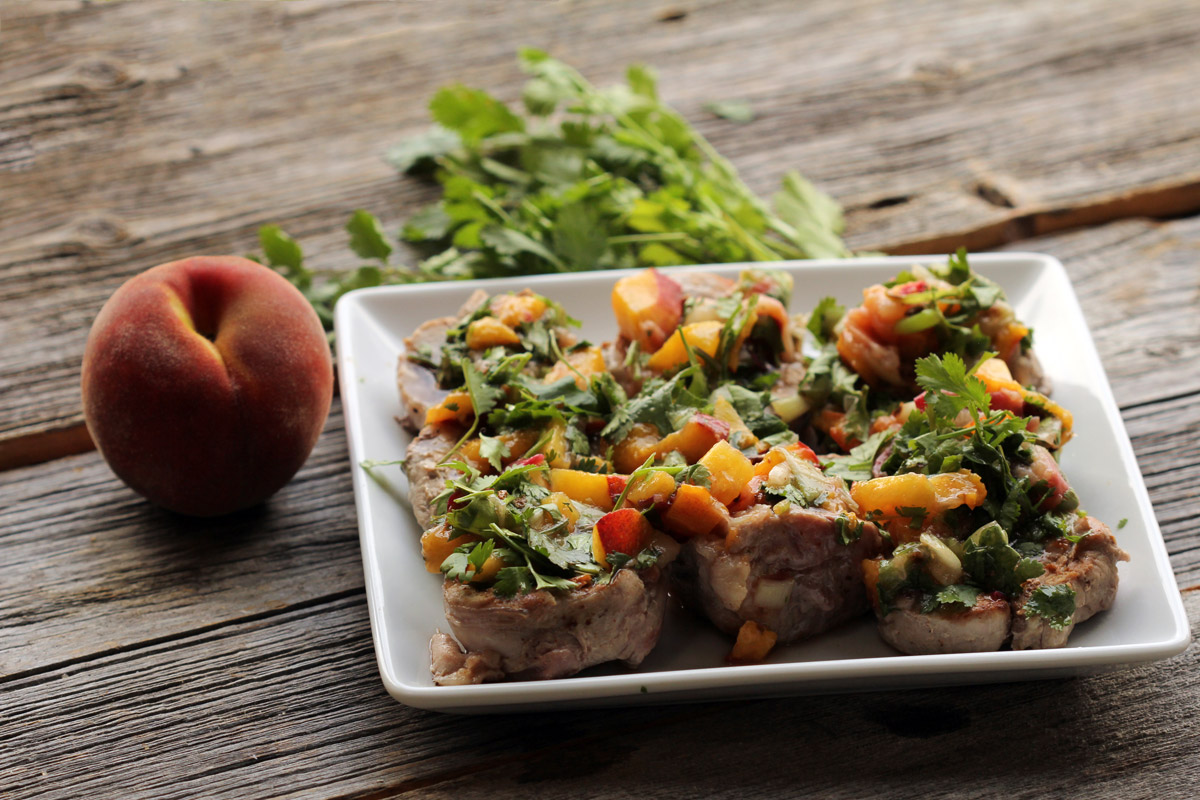 Grilled Pork Tenderloins with Cilantro Peach Salsa
Entrees, Grilling American, Paleo
May 17, 2018
Peach season is just too short, so we're sneaking them in wherever we can! Lucky for us, the sweet and tart juice of the peaches pairs perfectly with this succulent local & sustainable pork. Why can't summer last forever?
Prep: 15 mins
Cook: 10 mins
Directions
1Place peaches and onion on grill and char.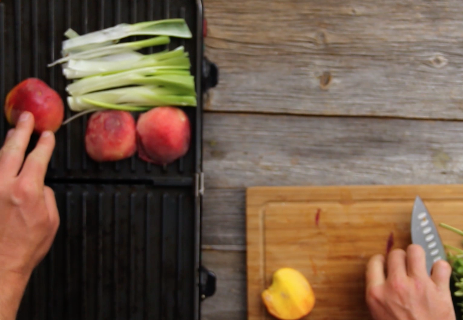 2Season tenderloin medallions on both sides and grill until just cooked through.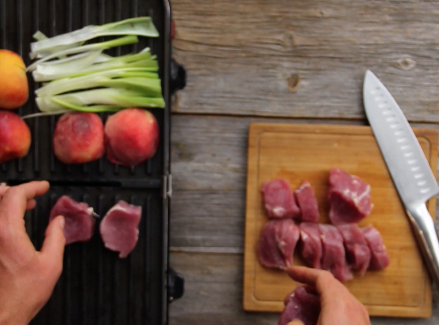 3While peaches and medallions are grilling, finely chop cilantro (or herb of choice)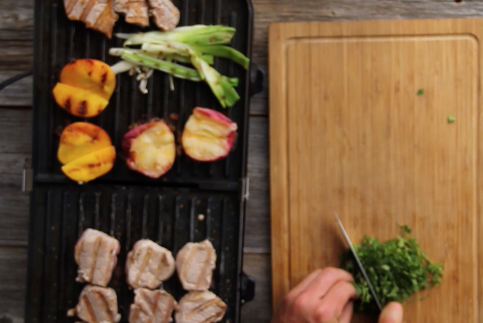 4Chop grilled peaches, onions, and cilantro together, add in vinegar and season to taste. Set medallions, aside off of the heat, to rest.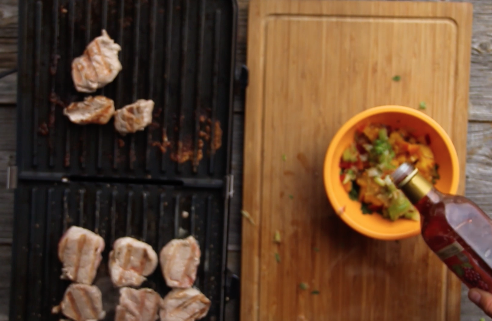 5 Top rested medallions with salsa. Enjoy!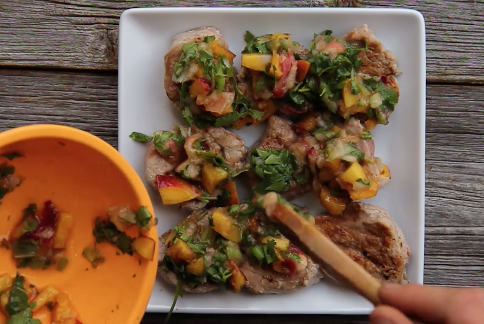 Ingredients
2 pork tenderloins, cut into medallions
2 peaches, halved and de-seeded
1 green onion top (spring onion, chives, or green garlic all work well!)
1/2 cup chopped cilantro (you can also use mint or basil!)
2 tbsp red wine vinegar
Salt and pepper