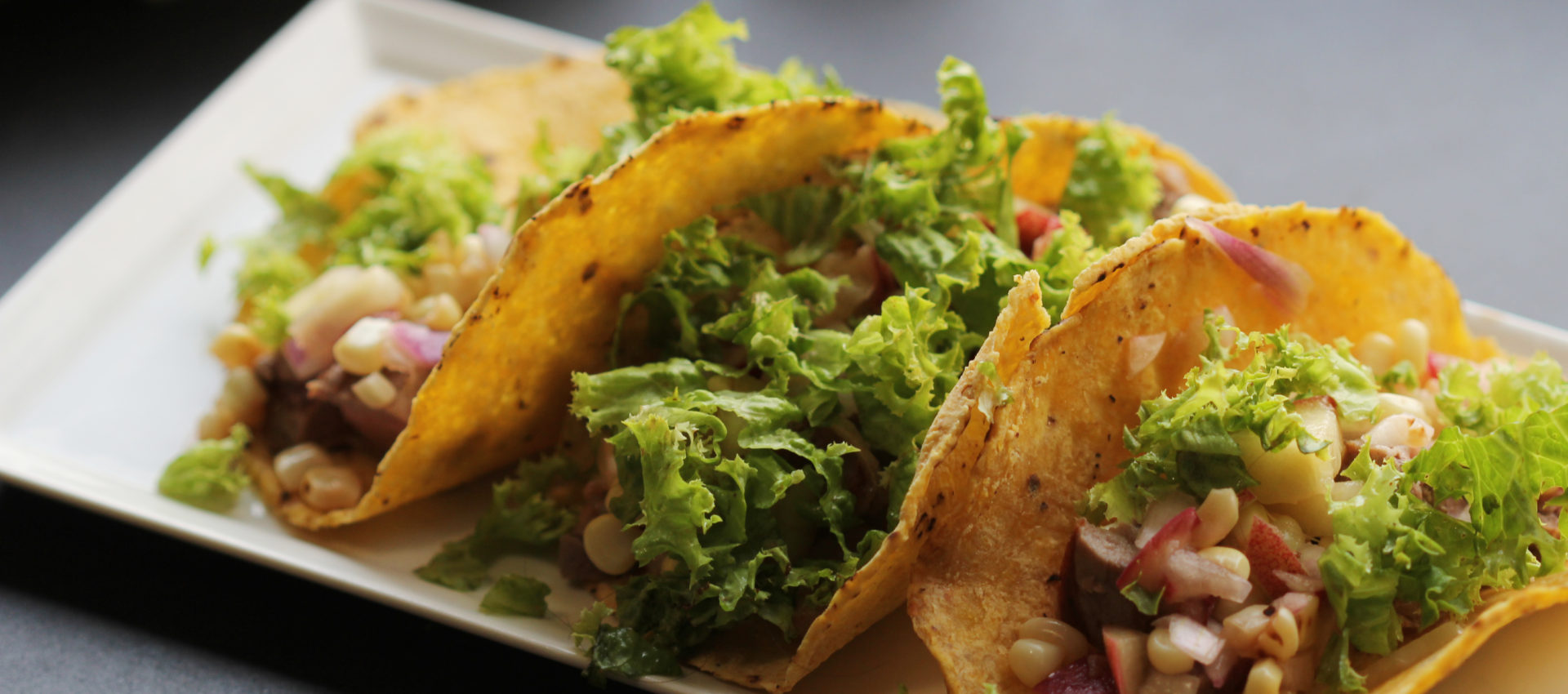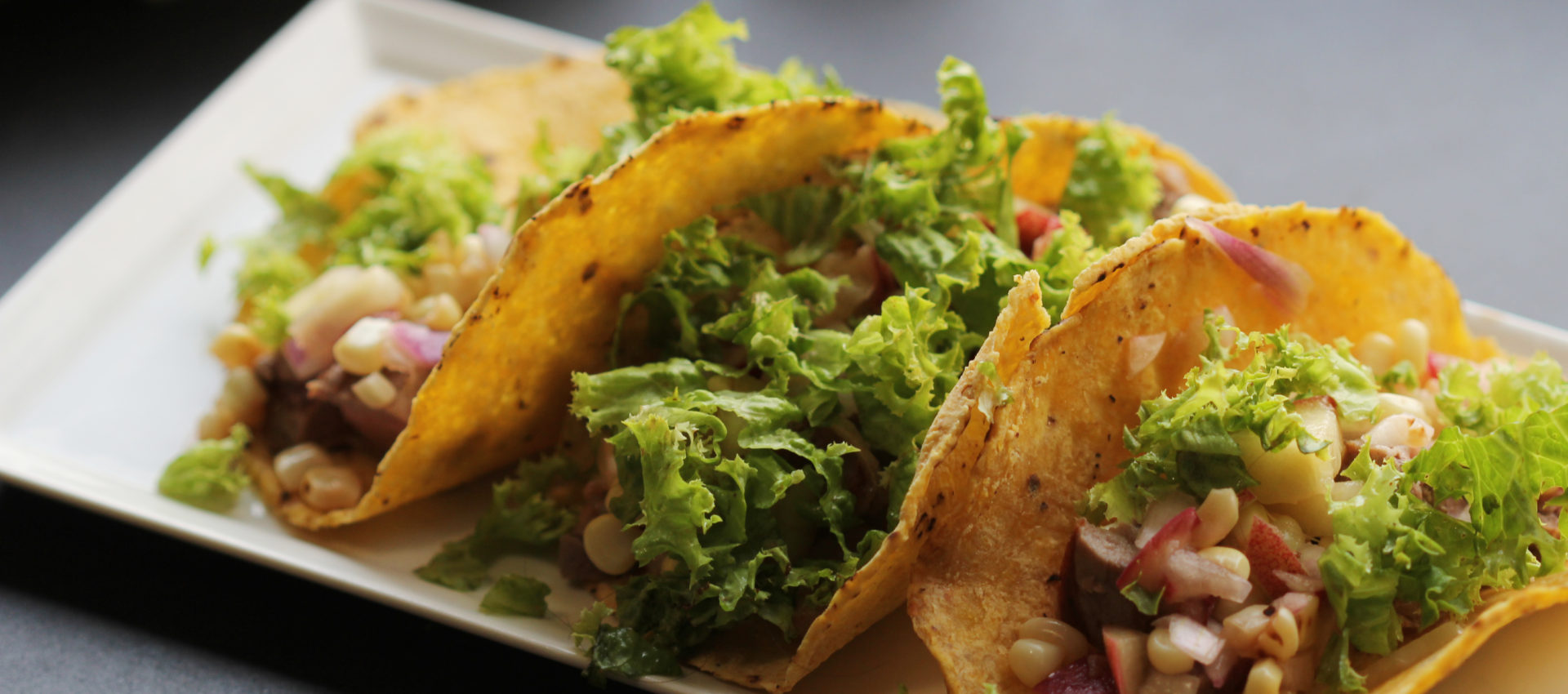 Grilled Chipotle Steak Tacos with Pan Roasted Corn Peach Salsa
Entrees, Grilling Latin American, Locavore
May 26, 2018
These NY steak tacos are made with all local ingredients including sustainable and ethical beef from our friend Jeff at Diamond Mountain Ranch. Even better, these tacos are topped with fresh peach salsa made from local peaches from Galpin Family farms and local California corn from Milliken Family Farms. 
Directions
Steak
1Season steak with chipotle and salt.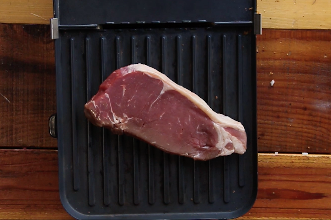 2Grill steak on very high heat until desired temp. Let rest for 2 minutes. Meanwhile, heat tortillas.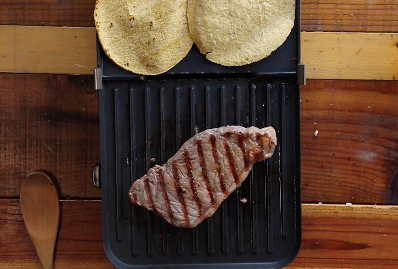 Salsa
1Cut corn off cob.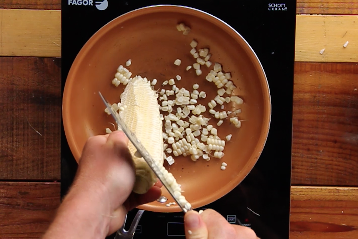 2In a hot, dry pan, roast the corn until it starts to turn golden.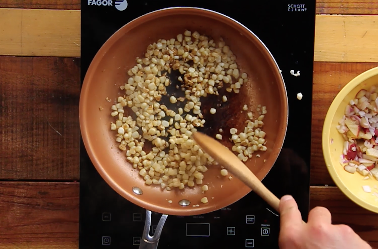 3Set aside. Mince peach.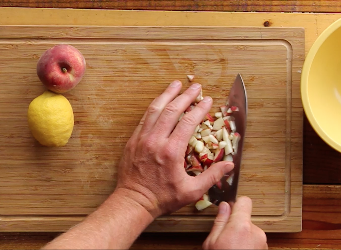 4Finely dice onions.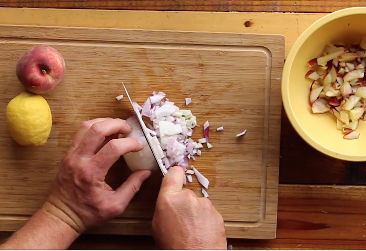 5In a bowl, mix peach, onion, lemon and salt to taste. Set aside.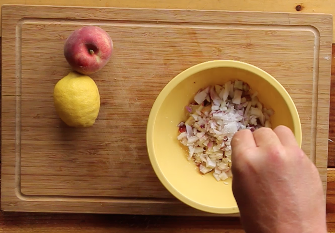 6Add corn to peach & onions to finish the salsa.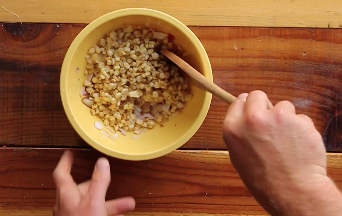 7Add sliced steak to tortillas and top with salsa. Finish with shredded romaine if desired. Enjoy!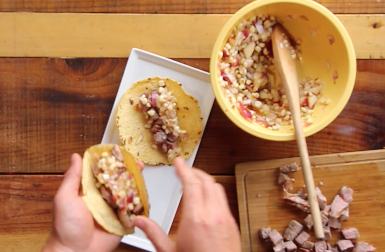 Ingredients
1 New York Strip
1 ear white corn
1 peach
1/4 cup minced red young onion
1 lemon Chipotle pepper and salt or chipotle salt
Corn tortillas