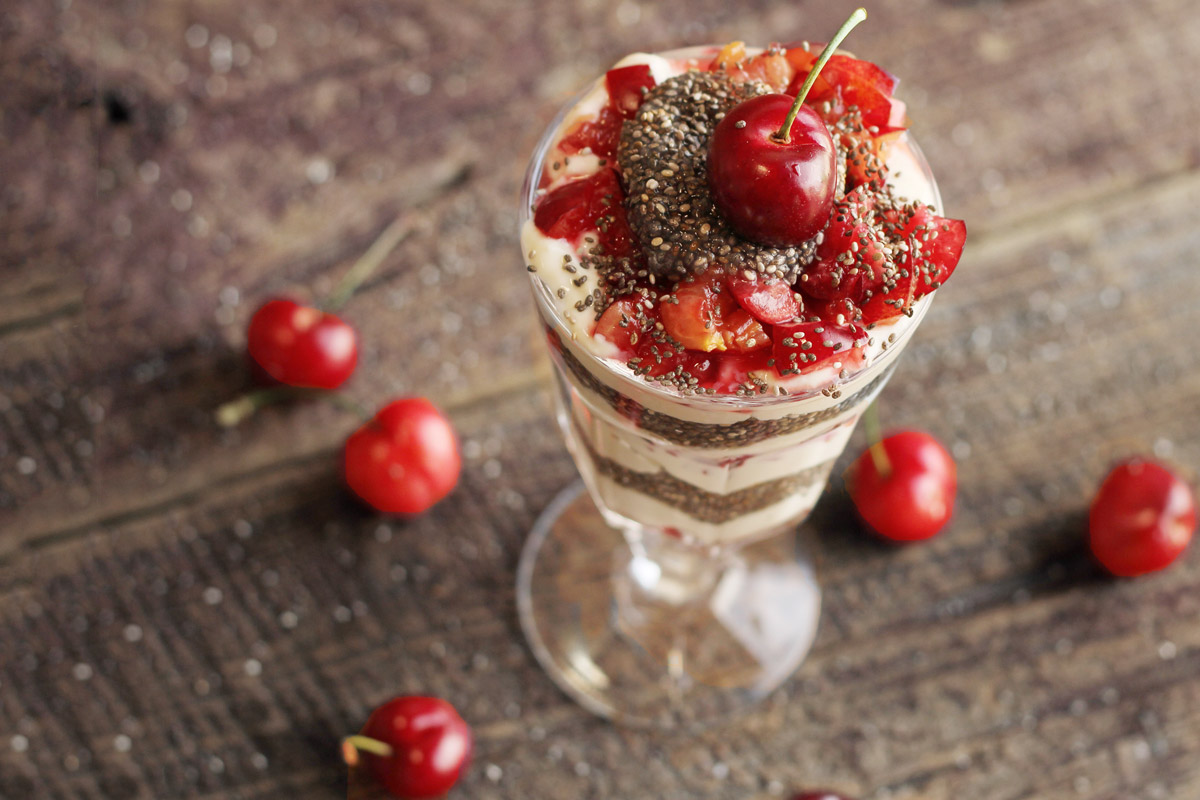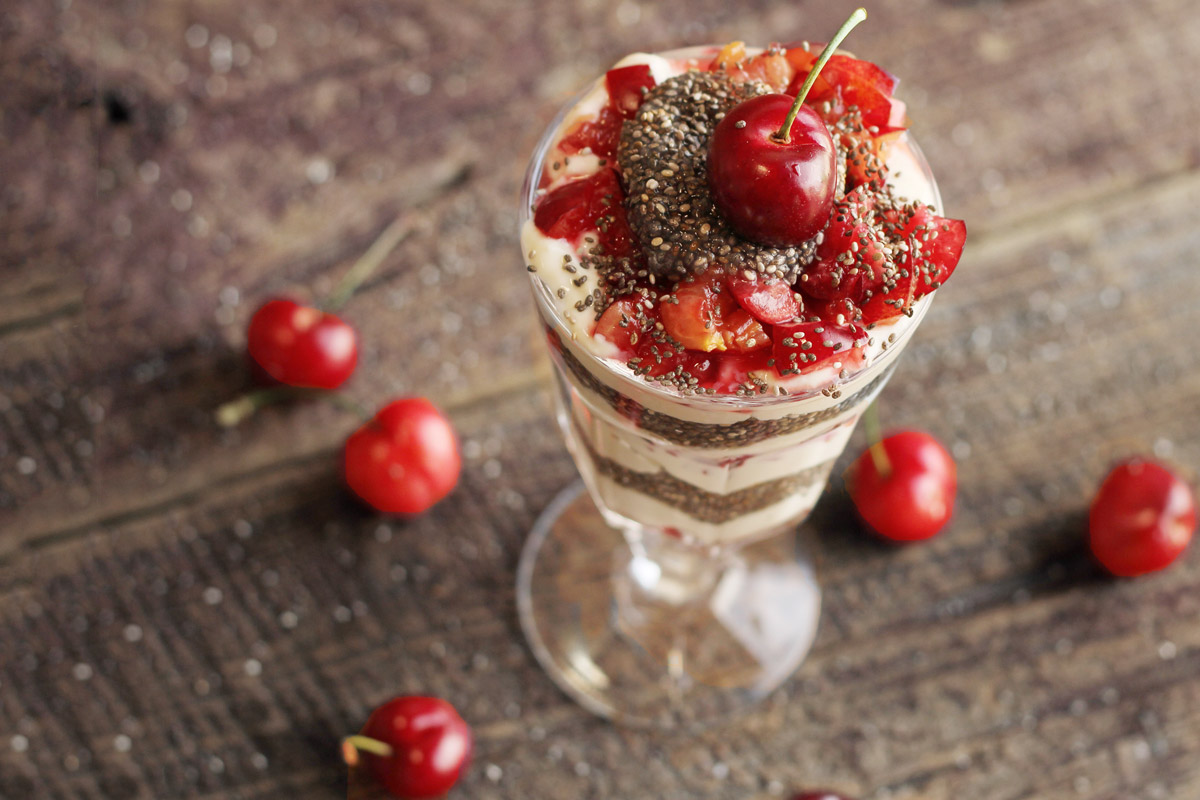 Cherry Chia Parfait
May 12, 2018
These delicious brooks cherries come from our friends at Murray Family Farm, while the chia seeds are grown right here in California by Kandarian farms! We're so lucky to live in such a beautiful abundant area and eat such delicious fresh food. So grab a spoon and some good friends and dig in to this delicious (and healthy) desert.
Directions
1Soak chia seeds in water for 2 minutes.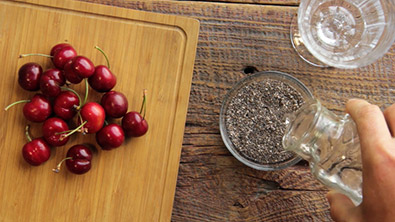 2Layer with chopped cherries, followed by yogurt, then chia, in a parfait glass of your choice.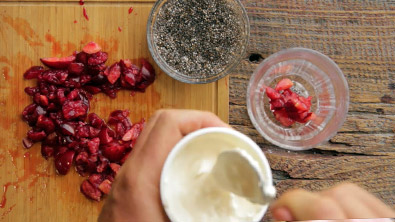 3Continue layering until you reach the top, or you've used all 3oz of yogurt.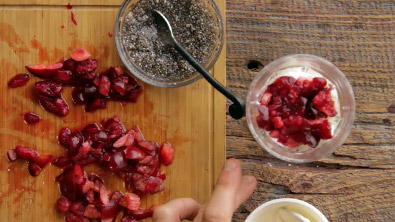 4Top with chopped cherries, a sprinkle of raw chia seeds and a whole cherry on top.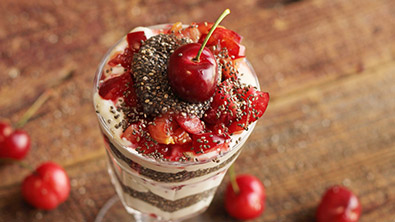 Ingredients
1 Greek Gods Honey Yogurt (3oz)
1/2 Cup Cherries, De-seeded and Chopped
4 tbsp chia seeds
Water